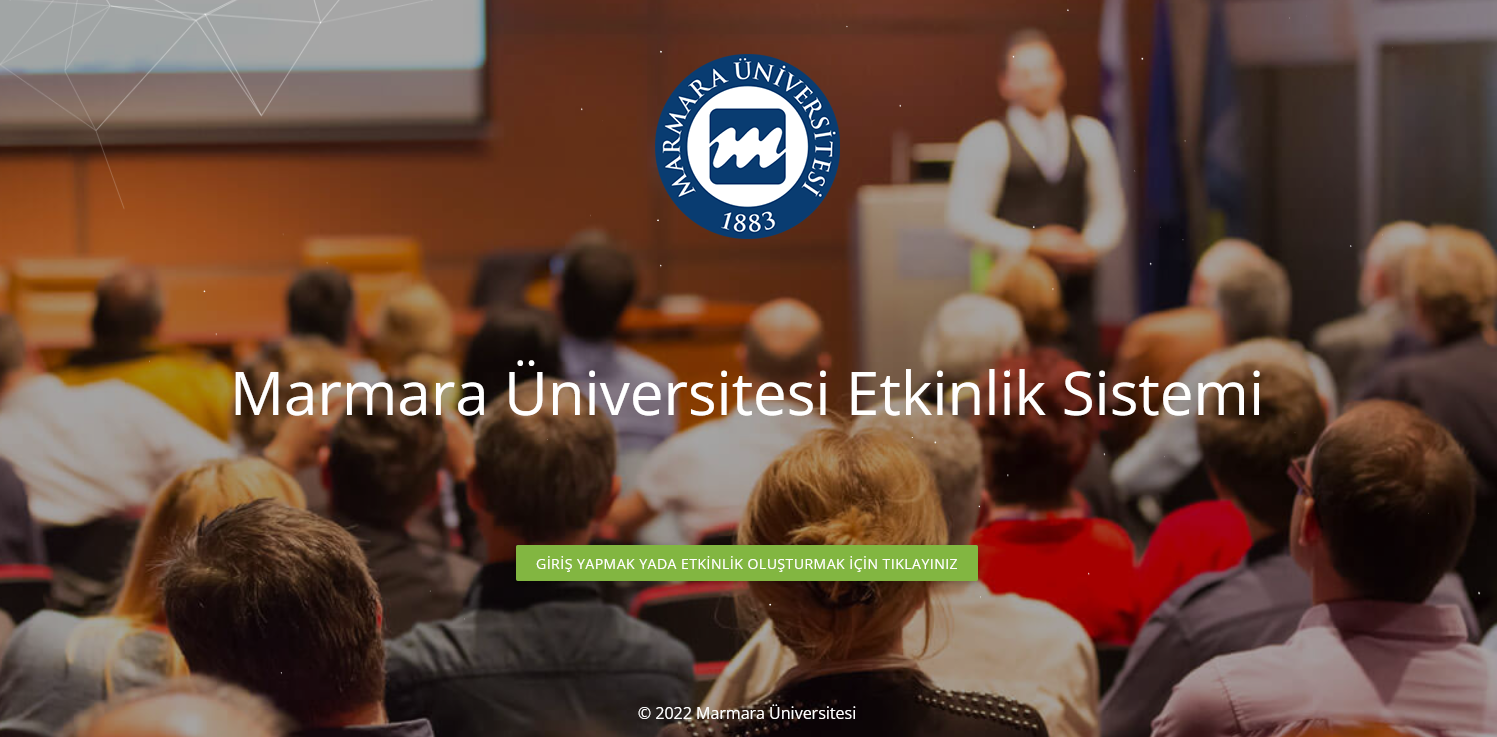 To create an event on etkinlik.marmara.edu.tr, the person responsible for the event, the requisition with the sample outline below, and the sample event poster, if any, via the unit it is connected to (Faculty, Institute, School, etc.) It sends it to the Department of Computing via EBYS. When the unit has written the relevant article to the Information Processing Department, when the request for the event is approved by our president, the activity will be created on etkinlik.marmara.edu.tr and notified of its interest.
Fakültemiz, Enstitümüz vb. tarafından ******* / ******** tarihlerde ************ başlıklı bir etkinliğimiz gerçekleştirilecektir. Bu doğrultuda etkinlik.marmara.edu.tr sitesinde xxxxxxxxxx kısaltma ile (etkinlik.marmara.edu.tr/xxxxxxxxxx) bir etkinlik sitesinin açılması ve sorumlusunun da İsim Soyisim ve isimsoyisim@marmara.edu.tr mail adresinin yetkilendirilmesini ve İşleme daire bilgilendirmenin de sorumlu mail adresine yapılmasını gereğini bilgilerinize arz ederim
EK:(Varsa) Etkinlik Afiş Örneği
Note : Note that the name of the acronym that will be the site address is not too long. Also, the authorization to modify and correct the acronym specified is always reserved by the Information Processing Department.


As above, the requisition is written to us via the person's unit, and if the incoming document is approved by us, the event site will be opened with the relevant information and the post-processing informator will be made to him. With the authorized Marmara email, the person can log in at https://etkinlik.marmara.edu.tr/login and manage their effectiveness.
---
Activity System Training Documents
The event system has been developed for the process of creating and managing the website of academic activities such as congress-symposium. Access to the system is provided at http://etkinlik.marmara.edu.tr/.
Click here for the Operator's Manual.